EXCLUSIVE FREE PREVIEW ACCESS
Auctioneering A-Z with Dennis Kruse
Unlock the secrets to successful auctioneering with an insider's expertise.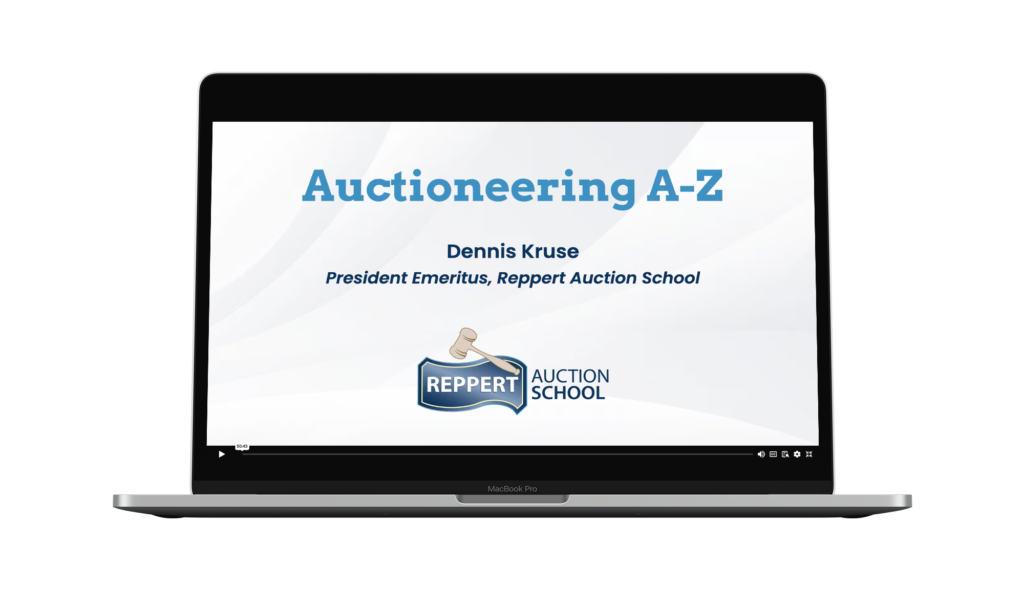 Get a taste of what auction school is like
Grasp the fundamentals and beyond with the free preview of our first module, "Auctioneering A-Z," led by Dennis Kruse, Reppert President Emeritus and past President and Hall of Fame member of the National Auction Association and the Indiana Auctioneers Association. This 50-minute insight-packed session offers you an overview of life as an auctioneer and a clear pathway to carrying out a successful auction.
What you'll learn:
Uncover the essential elements of auctioneering and understand what it truly takes to assemble an auction.
Dive deep into the module outline, clear presentation slides, and engage in a post-module quiz.
Get a sneak peek into the world-class auctioneer training offered by Reppert Auction School.
Learn from the experience of Dennis Kruse, who gives you a broad overview of the auction business, ensuring you start your auction education with a great foundation.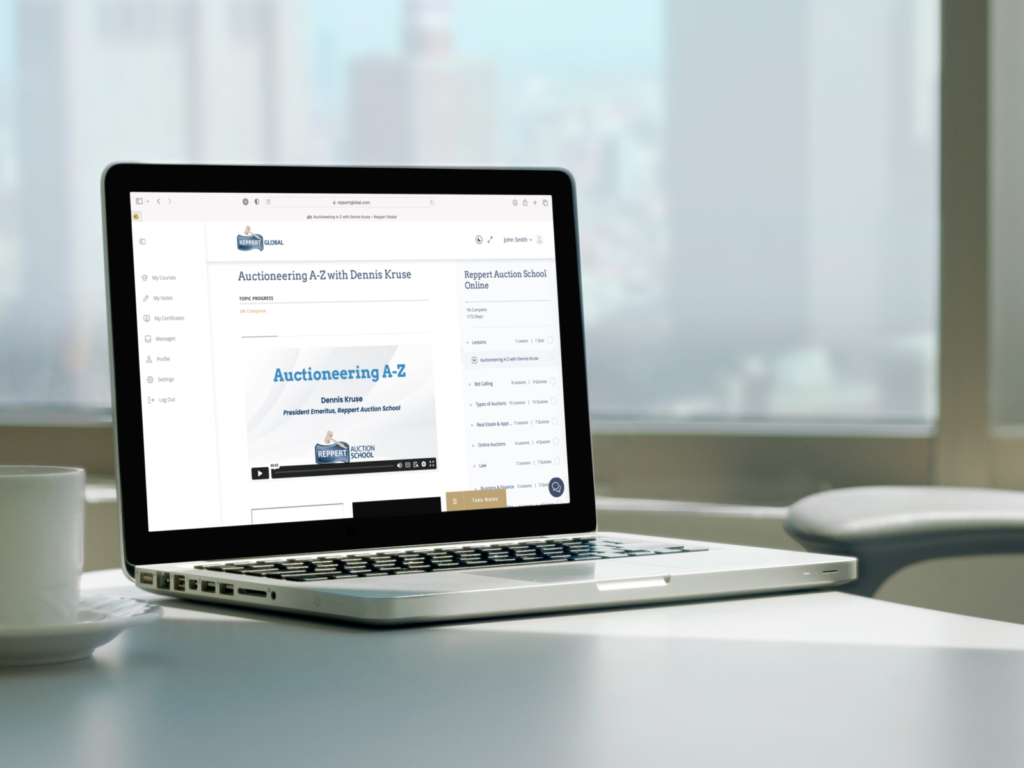 Access your free preview today!
1. Instantly access the course preview
2. Gain a comprehensive overview of auctioneering
3. Experience what it's like to be a hybrid student at Reppert!